BUY A SHIRT
GO OUT IN STYLE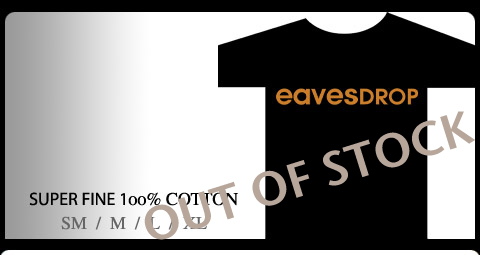 THE T-SHIRT - Go out in style with this super fine 100% cotton "T." Watch as people oogle and ponder your involvement in unauthorized wiretapping. Lo and behold, you're just supporting theatre and arts in education. Please specifiy your desired size upon order. [$25]


THANKS FOR CONTRIBUTING
TO THE VITALITY OF THE ARTS!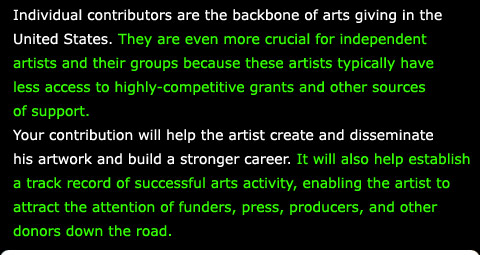 CLICK HERE TO MAKE YOUR DONATION - eavesdrop® is sponsored by The Field, a not-for-profit, tax-exempt, 501 (c) (3) organization serving the New York City performing arts community. Contributions to artists through The Field are tax-deductible to the extent allowed by law. For more information about The Field contact: The Field, 75 Maiden Lane, New York, NY 10038, (212) 691-6969 or email info@thefield.org.